GRANDMA'S CHRISTMAS HOUSE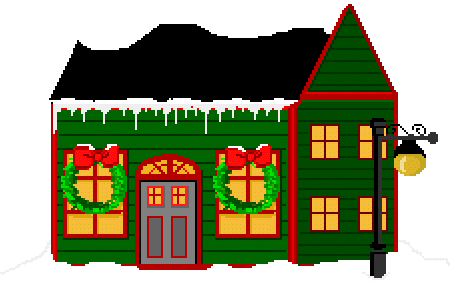 Click on the door or any window of my Christmas House
for some very special Christmas treats!!
ENJOY!!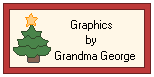 Graphics for Your Homepage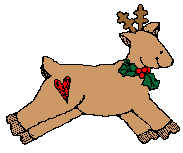 Read the story of
Olive the Other Reindeer
by Michael Christie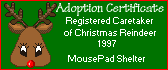 Visit Marissa Reindeer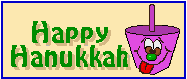 Visit the Hanukkah Page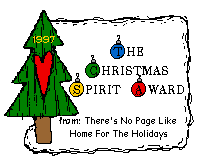 Thanks Jeanne!!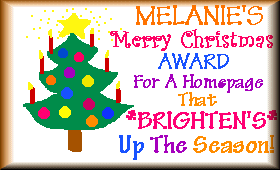 Thanks Melanie!!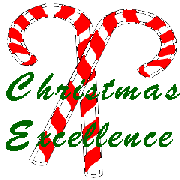 Thanks Miriam!!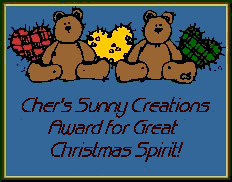 Thanks Cher!!
Graphics from



Thanks Billy Bear!!




Thanks Marcia!!




Thanks Susan!!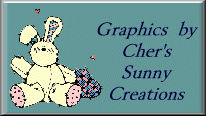 Thanks Cher!!




FastCounter by bCentral
Page last updated 5-7-2002